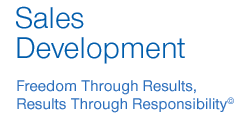 Lou Manitzas
President
OneSource Financial
"We were looking for a sales management system that reflected the way in which we thought sales should be done, built on relationships, not rates.  Working with Uncommon Sense and the team at Z3 has allowed us to automate our sales process and build systems to truly reflect where we are in the transaction, not a salesmen's view of the world.  This has enabled us to better forecast, plan resources and execute on more profitable sales vs. spinning our wheels on sales that do not make sense."
Sales Training and Development
Are You Seeking…
More Sales?
Improved Margins and Profitability?
Improved Cash Flow?
Increased Customer Satisfaction and Retention?
Shorter Sales Cycles?
Better Sales Hires and Less Turnover?
A More Productive Sales Force?
Greater Scalability and Predictability?
Better Visibility and Improved Forecasting?
More Consistent Results?
A Stronger Business?
Three Goals of All World-Class Successful Sales Organizations
Develop the existing people until they execute to the best of their abilities.
Regularly Recruit new people who are stronger than the existing people.
Create a Culture of Professional Accountability that continually raises the bar while increasing each salesperson's level of personal responsibility.
Z|Three is involved in the on-going development and management of over $1 Billion in sales volume with a diverse portfolio of industries ranging from technology, manufacturing and distribution, healthcare, financial services, consulting, food, retail and art.