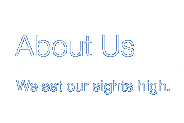 Allan Adams
President
Adams Globalization
"The advice, insights and relationships gained in TAB Board meetings and the personal sessions with Otis Brinkley have helped me increase sales and earnings over 5 times in the last six years."
Seeking GREAT Talent
Talent attracts Talent. We are always looking for Great People.
Z/Three and TAB are constantly seeking the best talent in the world. Applying for a role with Z/Three or The Alternative Board® is easy. If you wish to become part of the TAB community, simply select one of the options below to request additional information or to apply to become a TAB member, a TAB Facilitator-Coach or an Expert Speaker. 
TAB Membership
Explore how TAB can help you perform better in leadership, decision making, results and peace of mind.
Learn about TAB programs
Contact TAB about membership
TAB Certified Facilitator-Coach
New TAB Boards are starting every day throughout the world. Do you have what it takes to lead one?

What is a TAB Certified Facilitator-Coach?
Contact us about becoming a TAB Facilitator-Coach
TAB Experts and Speakers
If you have valuable expertise that our members can use to improve their businesses or their lives, we want to hear from you.
Learn about the TAB Expert Program
Inquire about becoming a TAB Expert or Speaker
Z/Three Associates and Partners
ZThree Performance Development is always looking for Great People. We are constantly seeking talent to join our rapidly expanding Team.
Currently openings exist in the areas of:
Leadership Development
Performance Management
Cultural Alignment
Organizational Development
Mergers & Acquisitions
Active Listening
Professional Facilitation

If you feel you have what it takes to become part of an ultra-talented community of forward-thinking professionals, we would love to hear from you!

We certainly appreciate your consideration.