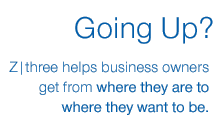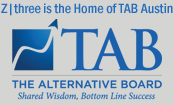 The Alternative Board TAB® is a community of owners of private businesses that assemble to overcome challenges, to seize new opportunities and to prosper through peer learning, executive coaching and unprecedented access to premier tools and resources. TAB members meet recurrently to leverage each other's successes and mistakes and to grow their businesses to the next level. Members also create more valuable and profitable companies with scheduled strategic business coaching sessions focused on business and personal growth.
We are always looking for Great People to come and join our team.

Matthew Briggs
Four Hands, President & COO
TAB has without doubt added to my business and personal bottom line. Some of the key initiatives I am driving right now came directly from ideas generated by the board. TAB will help any ambitious business leader find out that you don't know what you don't know.

Sales Development
Profitable sales are the essential to increasing the market value of your company.
For more than a dozen years, Z/Three has been the leader in helping committed entrepreneurs and sales professionals realize their dreams. Using a proven methodology to evaluate your sales organization, the most effective processes, sales management training, coaching and sales training, Z/Three has become the gold standard for owners seeking to create lasting performance improvement.
Where do you want to go?
Performance Essentials
There is no magic. Successful companies do things that mediocre companies do not.
By combining the diverse experience of working with thousands of owners and sales professionals with the vast international expertise of The Alternative Board TAB®, Z/Three has developed the ideal performance and learning environment required to accelerate the positive results of any committed entrepreneur. To learn more about how you can leverage our experience, or to get a free objective assessment of your business, call 512-331-1822 or email Z/Three today.